Cover Image by Carrie McGann
About the project
High Street Arts Center is a theater arts production company located in Moorpark, CA. Their website and online ticketing system needed a revamp.

My Role
As the sole designer for this project, my role was to collaborate with the client to understand the goals/needs and design the layout of the site. I worked closely with him to determine the content and structure. Each interface component was carefully designed and I built a pattern library that could be reused throughout the site.
Project Goals
• Info about current seasonal plays have to be prominent
• Showcase upcoming events in an orderly fashion
• Easy to buy tickets to plays
• Provide ways to support and participate
• Include a blog with recent news
Sketching
After initially collecting some inspiration about overall style and feel, I start the design process with paper sketches. This helps me quickly illustrate my ideas, iterate through multiple options and picture what can work technically.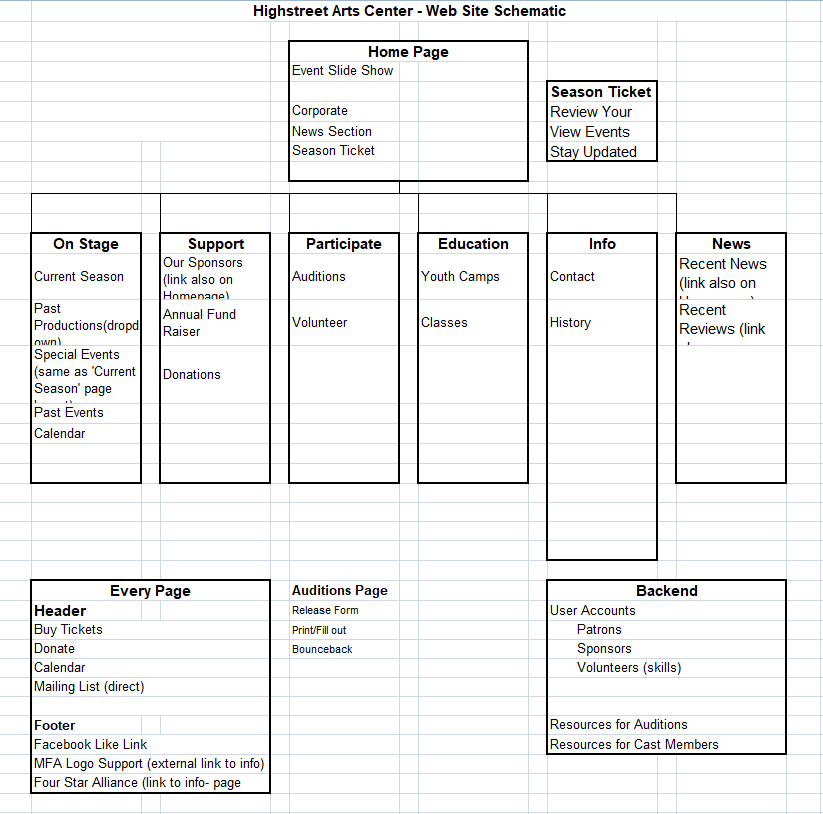 Wireframes
It is important not to get too attached to a particular idea or layout at this stage. I'll create a number of sketches and narrow it down to the direction that I want to go. I then create wireframes of my layouts with Sketch or Photoshop for a better sense of its effectiveness.
Feedback
Consistent collaboration with the client helps me determine the architecture and user flow of the website. Through client and peer feedback, the wireframes are reviewed before the designs are finalized.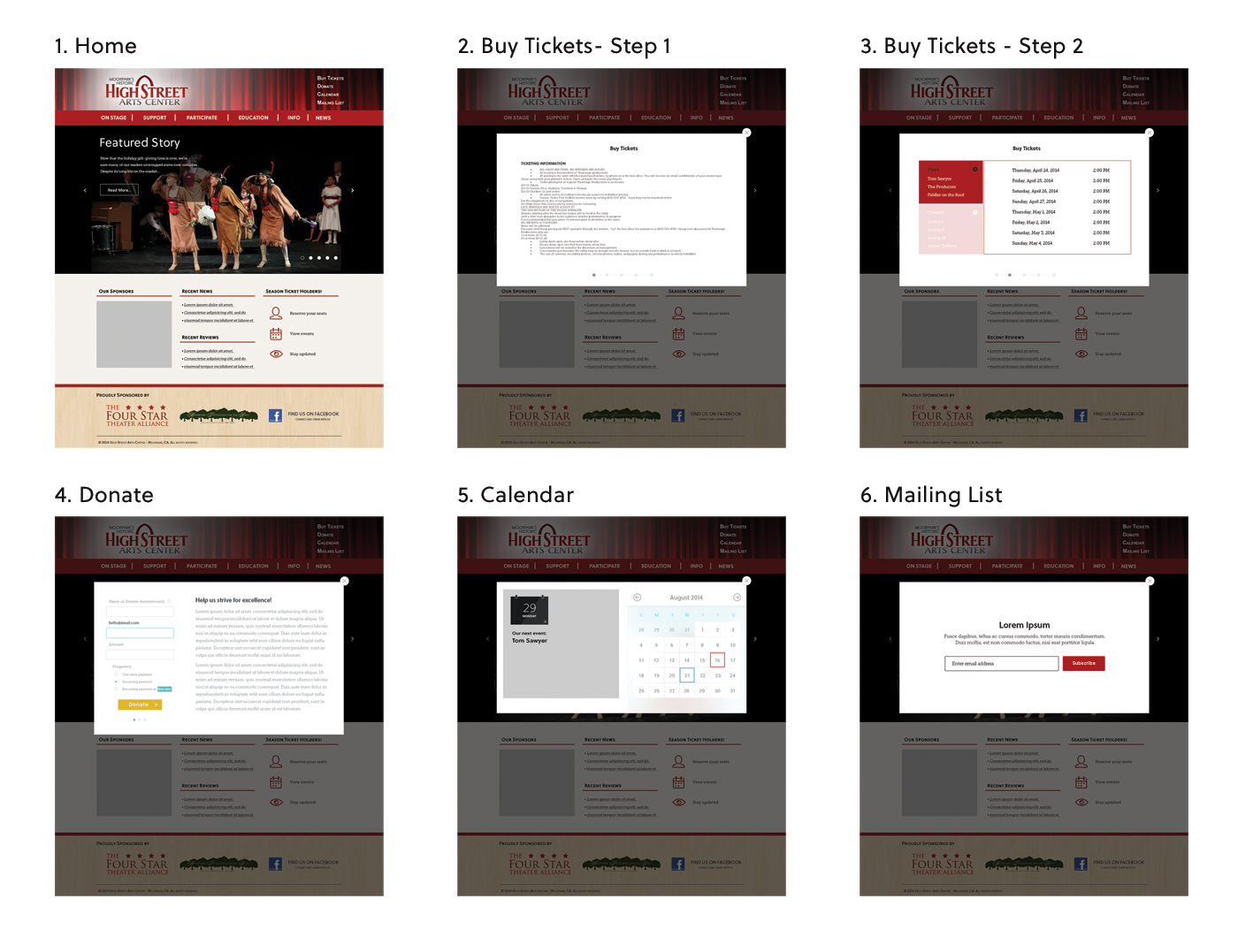 Styleguide
For easy handoff to the dev team, I gathered the UI elements in a style guide that included marketing guidelines such as typography, colors, forms, buttons and other web elements.
The Final Homepage
The fully responsive website was built on the 960 grid system with mobile devices in mind.
Final Thoughts
This project challenged me to collaborate with stakeholders and the development team in order to build a website that met our goals.
There were a few roadblocks; the original designs needed to adapt well to new and changing content on the site. So, iterations had to be made to ensure a simple content management system for the webmaster, whereby a standard was set for image uploads. In the future, I'd strive to be more involved in the project management of the final product and assist in the development part. 
Ultimately, a careful planning of the site's structure was vital before the start of the design process. It also helped that the client had clear objectives and was easy to work with.